The SCOTUS decides every case that is argued and submitted before the end of the term.  The end of the term is the end of this month.
They've got a lot of work to do: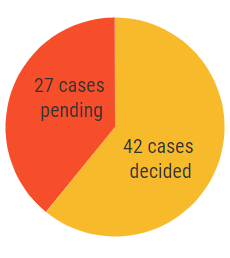 We're especially interested in two outcomes:  this case and this case.  But we're not going to go on and on about it.  At least, not this morning.
Update: Justice Ginsburg gives a few hints.